Upcoming events & conferences

Virtual Panel Discussion
Did you miss our virtual panel discussion on how we're innovating at the speed of life? Watch the recorded session where our team and partners, Kevin Fusick and Todd Landau, share their insights.
Innovating at the Speed of Life
Faster decisions, more lab-free experiences, a mobile-friendly application—these are the conveniences today's customers expect. Legal & General America is delivering that expectation with a seamless digital journey. Hear how LGA made this possible through advances in technology to revolutionize its business and what's coming up on their roadmap.
See the speakers below: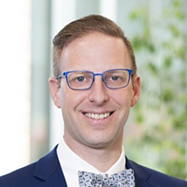 Shawn Homan
VP, Sales Operations and Strategy, Legal & General America
Shawn is an experienced sales effectiveness leader. As a relentlessly curious learner, he has spent more than 18 years in the financial services industry, including positions in Distribution, National Accounts, Consulting, Sales Process and Enablement, and Digital.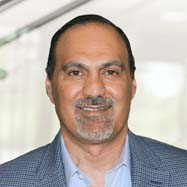 Fred Tavan
Chief Pricing Officer, Legal & General America
Fred Tavan is the Chief Pricing Officer at Legal & General America where he leads actuarial, underwriting, and data science innovations. He works closely with distribution partners both internally and externally to disrupt the Term insurance marketplace in the pursuit of offering good value life insurance coverage to as many US families as possible. Prior to joining LGA, Fred was the Chief Analytics Officer and Chief Innovation Officer at Vida Capital.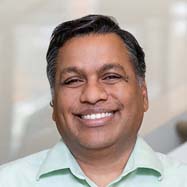 Raju Seetharaman
SVP, IT and Transformation, Legal & General America
Raju Seetharaman is Senior Vice President, IT and Transformation of Legal & General America's insurance division, which includes operating companies Banner Life Insurance Company and William Penn Life Insurance Company of New York. He is responsible for IT and Transformation strategy, IT operations and change management with the mission to combine business strategy with cutting-edge IT expertise, to deliver efficient, effective solutions that helps Legal & General America achieve a market-leading position.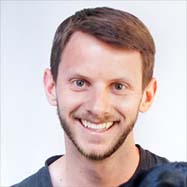 Kevin Fusick
SVP of Finance, Business and Corporate Development
Kevin Fusick is the senior vice president of finance at Policygenius in New York City. As a member of the Finance team, he is in charge of building and maintaining Policygenius' insurance carrier relationships and consumer partnerships. Prior to joining the Policygenius team, Kevin worked at PwC serving large multinational insurers. Kevin has a master of science degree in accounting from Babson College. Kevin is an avid golfer and enjoys taking his dog for a swim at the lake.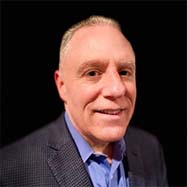 Todd Landau
Principal Underwriting, Case Design & Business Development, The Marcus Agency
Todd Landau began his career in 1988 selling Life, LTC and DI and eventually opened a brokerage operation in 1992 serving hundreds of agents nationwide. Specialties include impaired risk underwriting, estate planning and the business market for Life, LTC and DI.
Check back soon for more upcoming events!