Get a free term life insurance quote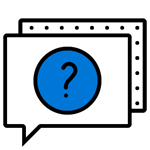 Questions about getting a life insurance quote?
Requesting a term life insurance quote is the first step to getting your family protected. To make the process easier we've answered some important questions to help you request what you need.
Types of life insurance: permanent vs. term life insurance
Life insurance products generally fall into two groups, term and permanent insurance. Term insurance provides coverage at a set price for a specific number of years. For example, if you select an 20-year policy, you would be covered for a "term" of 20 years. This policy would provide a lump sum payment ("death benefit") to your designated beneficiary (usually a spouse or child) if you were to die while the policy is active.
As you might have guessed, permanent insurance is designed to provide coverage for your entire life. As long as you pay your premiums on time, you'll be covered. The tradeoff for lifetime coverage is that permanent insurance costs significantly more than term insurance.
At Legal & General America, we offer both term life insurance and universal life insurance which is a type of permanent insurance. Our policies are sold through our insurance companies, Banner Life Insurance Company and William Penn Life Insurance Company of New York. Of the two, term is the most affordable life insurance policy option.

For most people, term life insurance is the best choice since it offers the greatest coverage for the lowest price.
Term life insurance is best for...

People with a mortgage, student loans or debts

Income replacement for a surviving spouse

Buying more coverage on a budget

Families with kids and education costs
What is the right life insurance term length?
You have people who depend on you. Term life insurance is a must-have when it comes to protecting your family's financial future. So how many years do you need coverage for?
When thinking about how long to get life insurance for, consider choosing a policy length to match your longest financial responsibility. For instance, if paying for college or paying off a mortgage are major financial concerns but you're pretty sure that you won't need life insurance coverage after the kids graduate and the mortgage is paid, then it might make sense to buy a term policy that'll get you through those years.
We offer term plans that last for 10, 15, 20, 25, 30, 35 and 40 years—that's more options than most life insurance companies. You can lock in one level price that is guaranteed not to increase during your term, and you can even convert your policy into a permanent plan.
Additional coverage options:
Term Riders: Stacking coverage can help you purchase the right amount of protection for the right length of time in a cost-effective way. One or multiple term riders can be added to your base term policy for 10, 15 or 20 years and they'll automatically drop off at the end of the coverage period.
Child Rider: This optional rider will pay out a small death benefit if one of your children dies.*
How much life insurance do I need?
Term life insurance is great for people who may be on a tight budget because it allows for high levels of life coverage when they need it most. When thinking about how much coverage you need, start by asking yourself how much can you afford. To determine how much you need, think about all of your financial responsibilities and how long they'll last.

That's why most experts recommend life insurance coverage that's six to eight times your annual salary. Coverage amounts typically start at $100,000 and go up to $10 million.

So, if you're making $75,000 a year and you have life insurance coverage through work with a benefit that's 2x your salary, it makes sense to consider buying your own policy to make up the difference.
How much does life insurance cost?
It's probably less expensive than you think! One of the biggest advantages of term insurance is its affordability. The cost for coverage is different for everyone and some may be able to get term life insurance for as little as $8.24 a month. How much your life insurance costs will depend on how much coverage you want, how long you need it for, and things like your age and health history.
According to a 2022 study conducted by LIMRA, more than half the population believes term life insurance is three times more expensive than it is. When respondents were asked to estimate the cost of a $250,000 term life policy for a healthy 30-year-old, more than half said $500 per year or more. In reality, the average cost is closer to $160, which is cheaper than the average cost for an annual gym membership. According to a report by Money Under 30, that is around the same amount you might spend on one commercially prepared meal in a restaurant.
Our competitive rates offer some of the most affordable life insurance policies available:
10 years

: $10.20 per month, $124.40 per year

30 years

: $20.84 per month, $250.08 per year

15 years

: $10.67 per month, $128.04 per year

35 years

: $25.45 per month, $305.40 per year

20 years

: $13.24 per month, $158.88 per year

40 years

: $37.63 per month, $451.56 per year

25 years

: $19.19 per month, $230.28 per year
*$8.24 monthly premium is applicable for a 20-year-old female nonsmoker in excellent health purchasing a 10-year OPTerm life insurance policy with a $100,000 face amount. Sample rates are updated twice per year; sample rates as of 9.27.2023. Other sample rates are based on a 35-year-old male nonsmoker in excellent health purchasing a 10-year OPTerm life insurance policy with a $250,000 in face amount. *Child Rider is not available in MD or NY. Read our legal stuff.