grandmother granddaughter laughing
Claims
The real story behind our business.
We'll be there when you need us most
Helping people when they need it most is why we're here. 4,200+ families and businesses across the United States were the beneficiaries of over $1.3 billion in claims last year.

Learn how to file a life insurance claim

"My family and I appreciate you and how compassionately you handled my father's life insurance issues. For the first time in months, my mother's tears were of joy and not sorrow. You are the epitome of grace, kindness, and customer experience. I will forever remember you and how patient and understanding you were with us. Thank you, thank you, thank you."
Paying death benefits to beneficiaries is the real story behind our business.
It's more than just a number.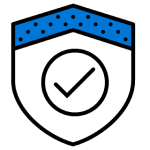 $1.3 billion
paid in claims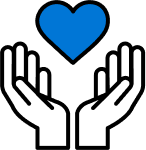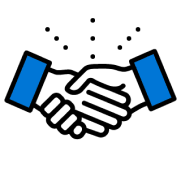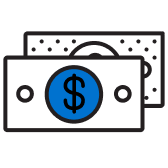 $69 million
paid in COVID specific claims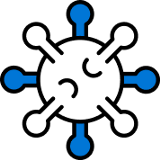 350+
people helped with
COVID specific claims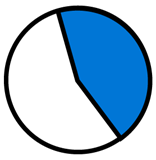 44%
fewer COVID specific claims
in 2022 compared to 2021


Statistics from year-end 2022.
Claims Overview
Once we receive your claim information, we will review our records to verify that the coverage is in force and verify the beneficiary(ies) named on the policy.
If the coverage is in force and the policy proceeds total $10,000 or less: You may be eligible for our Fast Track claims process. Please call the Claims Department at 1-800-638-8428 and we will let you know what is needed to properly evaluate your claim for the Fast Track process.
If the coverage is in force and the policy proceeds total more than $10,000: A packet of information will be provided to you or the person you have indicated to receive the materials. We can provide the information via email, fax or regular mail. The information will include claim form(s), the name(s) of the person(s) or entity who will need to complete the claim form(s), a Lost Policy Form and a list of any additional information we will need to pay the claim.

Information we will request for all claims:
Complete the Proof of Death Claimant's Statement. If there is more than one beneficiary, please ensure each claimant completes the Statement. We require the original signed Statement with original signatures.
Obtain a certified copy of the insured's/annuitant's death certificate. The death certificate must contain the cause and manner of death. We will not be able accept a death certificate with a "pending" cause of death. Only one certified death certificate is required per insured with multiple claimants and/or policies. The death certificate will not be returned.
Include the original policy, if available. You may make a copy for your records. If the policy is not available, be sure to complete the Lost Policy Form provided in the claim packet.
Our team is standing by to help
We know losing a loved one is one of the hardest things to endure. Our team is standing by to support you. Contact us at 800-638-8428, ext. 6974 for life insurance, and 1-800-664-6129 for retirement.