We stand behind the promises you make to your clients
Your reputation is on the line every day with the promises you make to your clients. For more than over 70 years, we've made — and kept — our long-term promises to our customers and the advisors who helped them get the protection their families need. We continue to share high ratings with our parent company (Legal & General Group) from three of the world's most regarded independent financial and insurance rating companies.
Here are a few stand-out stats that highlight our financial health & stability
New coverage ranks us #1
Legal & General America is ranked the number one provider of term life insurance in the US, issuing more than $63 billion in new coverage in 2021. We also issued approximately $1.1 billion in new annuity contracts last year.1
$780 billion of coverage in force
Legal & General America continues to grow at a record pace — our life insurance in force is over $780 billion.2

Over $8 billion in invested assets
Another testament to our financial strength, the Legal & General America operating companies had over $8 billion in assets at year-end 2021.3
Capitalization is more than double the industry average
Capitalization may sound like a big word, but in the financial world it's a big deal. It assesses the level of a company's assets available to pay future liabilities, such as current and future policyholder benefits. The Pure Capital Ratio measures the cushion a company has against a decline in the value of its assets. Our Pure Capital Ratio was 19.4%, more than the industry average of 12.8%.4
1. Top five term life ranking based on coverage in the brokerage channel, 2021 LIMRA US Retail Individual Life Insurance Sales By Channel. 2. Year-end 2020. 3. IFRS 2021. 4. Year-end 2021 ALIRT Insurance Research
Our claims are more than just numbers
We know losing a loved one is one of the hardest things anyone can endure. That's why we make paying death benefits to beneficiaries as easy as possible. Once a claim is approved, payment will follow within one business day.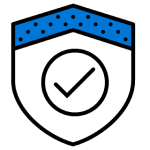 $1.3 billion
paid in claims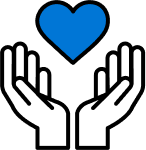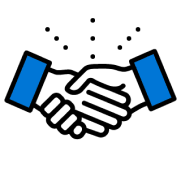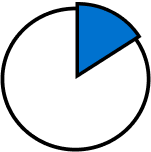 17%
of overall claims were COVID specific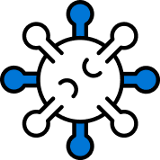 600+
people helped with COVID specific claims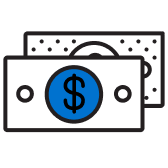 $232M
paid in COVID specific claims