Choosing the right life insurance policy for you and your family doesn't have to be complicated. It does, however, require some learning.
We'll walk you through the process of choosing the best policy for your needs and prepare you with practical money-saving tips and strategies, so you can enjoy affordable coverage.
What to know before you buy life insurance
First, let's get familiar with the definition of life insurance and its basic concepts:
Life insurance: A contract between you (the policy owner), and the insurance provider, where you agree to pay a regular payment in exchange for guaranteed financial protection for your family in case you pass away and can no longer provide for them.
Premium: The name given to the regular payment you make annually, bi-annually, quarterly, or monthly to keep your policy active. As long as your premiums are paid in full, you will continue to be insured. There are a handful of factors that impact your life insurance premium rate including the type of policy, the coverage amount, the term length, your age, your health, and your lifestyle.

Death benefit: The amount of coverage you choose when you purchase a life insurance policy, and the name given to the payout your beneficiary would receive. The amount can range from thousands to millions of dollars, depending on your needs. The death benefit should be large enough to cover any important expenses such as medical bills, funeral costs, anticipated education costs, and a mortgage.
Beneficiary: The person(s) or organization designated to receive the death benefit. The beneficiary can be a family member, a business partner, a charitable organization, and even an estate. Even a non-relative such as a child's guardian can become the policy's beneficiary. There is also an option to change the beneficiary at any point.
Do you need life insurance?
If you're trying to understand how to choose a life insurance policy, chances are that you already know you could benefit from it.
Everyday people get life insurance, including:
Young adults. It's common for people in their 20s to seek coverage, especially if their parents cosigned a loan for them. If this is the case, the death benefit could help your family pay off that debt.
Parents with small children. If something happens to you, your spouse will have a backup plan to help them withstand any financial hit caused by the loss of an income. A life insurance policy could help them care for your kids.
Parents with special-needs children. Lifelong care is expensive and life insurance coverage can provide your special-needs child a way to afford it after you pass away. The money can be deposited in a trust managed by a fiduciary.
Adults who own property together. No matter your relationship, life insurance can take care of your portion of a mortgage or loan payment, so those you care about aren't left with additional debt.
Business owners. A policy represents a financial shield for both your business partners and your employees. If you took out loans to start your business, a personal life insurance policy can help your family avoid losing their home or savings to the bank.
Elderly parents. If an adult child is the main caregiver for elderly parents, the policy can repay their financial efforts and ease the burden of funeral costs.
Retirees. Even if your finances are secure, your savings and investments could dry up. Life insurance can replace your pension income, so your surviving spouse and adult children can continue to live comfortably.

The bottom line: Regardless of your social, marital, or parental status, getting insurance coverage can provide you protection and peace of mind.
When is the best time to get life insurance?
Most insurance agents will advise you to purchase coverage as soon as possible. With life insurance premiums going up, on average, by as much as 10% a year, the longer you wait, the more you're likely to pay later.
That's why experts recommend locking in lower premiums while you are still young and healthy, so your premiums remain unchanged throughout the years, despite increases in your financial obligations.
Another good moment to buy life insurance is ahead of a big life change such as getting married, taking out a mortgage, or starting a business. By purchasing a policy in advance, you're protecting the ones you care about from financial upset through some of the most important times in your life.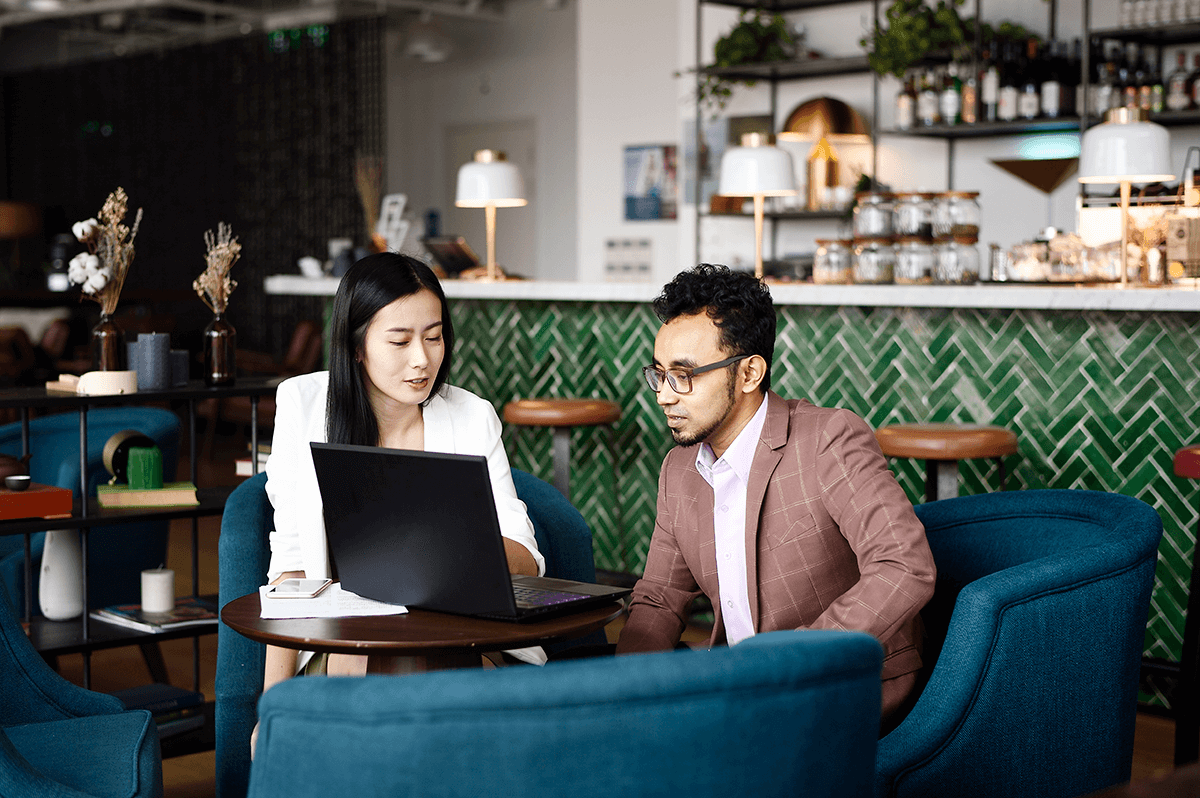 How to assess your policy needs
It's easy to determine the amount of coverage you need, as long as you take an honest look at your current and estimated expenses. Here are some questions you should ask yourself:
How much will your burial expenses be? The average funeral costs

between $7,000 and $12,000.

How many years of income do you need to cover? Is it 15, 20, or 30 years?

Factor in any debt you have, monthly living expenses, as well as future expenses, such as college tuition and medical bills.

How much annual net income will your beneficiary need?

How much money do you have in savings and investment accounts?

Do you have children, aging parents, or valuable assets?
A financial advisor can help you with this process, or you can quickly estimate your life insurance need with an online calculator.
What kind of life insurance should you buy?
There is no one-size-fits-all life insurance solution, so it's important to recognize the main differences between policies.
---
Term life insurance
This option is designed to offer affordable coverage at a fixed cost, for a finite number of years.

Whether you are looking for enough coverage to last until your home is paid for, your partner returns to work, or until you're no longer responsible for college education expenses, a term life insurance can cover of your temporary needs without the higher cost of other policy types.

While many companies offer 10, 15, 20, or 30-year term life insurance plans, LGA gives you the choice to sign up for those and 25-, 35-, or 40-year terms. We're also known for our term riders, which give you the option to customize your policy with extra coverage for part of your policy length. This means you get more protection when you need it most.
Permanent life insurance
As the name suggests, permanent insurance provides permanent or lifetime coverage and includes several subtypes.
Whole life
Whole life coverage is the most common form of life insurance and what many people think of when they hear "permanent life insurance."

At the most basic level, whole life provides a policyholder with lifelong coverage that includes a 'cash value' component allowing them to build up savings over time. This type of insurance defines a specific premium payment amount for a specific death benefit. With a cash value, the policyholder may have the option take out loans against that value or give up ('surrender') the policy in exchange for some portion of the cash value. The policy holder earns savings from dividends given by the insurance provider and may have to forfeit the cash value portion of their policy upon the death of the insured.

LGA does not sell whole life policies. We recommend speaking with a licensed insurance agent or financial professional to see if whole life is right for you.

Universal Life
You can't fully learn how to choose life insurance without considering universal life insurance (UL). ULs are ideal for those looking for a flexible, yet permanent solution that is more affordable than whole life.

Sometimes called adjustable life, paid UL premiums accumulate in a cash value account that allows for the flexibility of adjustable payments through the course of the policy – assuming you have enough value to cover costs of the insurance. This means with proper planning you could customize your payments so when you retire your premiums are reduced or paid in full.

What's also great is that you can convert your LGA term life insurance policy into a UL at any point before its expiration date. Just as with a term insurance policy, you can enhance your universal life coverage with additional protection with policy additions such as an accelerated death benefit rider, accidental death or critical Illness coverage.

Variable life insurance
Variable life is another form of permanent insurance that includes a savings component, but this form allows the policy holder to invest that money in stocks, bonds and money market mutual funds.
For an added risk the policy can grow quickly, but the downside is that a poor return could negatively affect the amount of the death benefit. Some policies have minimum death benefit rules, but it is important to read all the details and feel comfortable with those kinds of risks.

Variable universal life
Variable universal-life offers a combination of both universal and variable life coverage. Similar to VL there are investment risks and potential gains, but it may also include options for adjustable premiums and death benefits.

Final expense life insurance
Sometimes known as burial insurance, final expense insurance is intended to cover the costs that your loved ones would have to pay after your death. This may include medical bills, funeral costs, and even trips to scatter your ashes.

You may not need final expense insurance if you already have life insurance in place. It is important to note that you may pay higher premiums for this type of protection compared to a term insurance policy for the same amount of coverage.