Learn how to protect your family for a lifetime in just three minutes.
At Legal & General America, we understand that life insurance isn't a topic that most talk about at the water cooler or over dinner with friends. But knowing what it can do for your loved ones and how it works can be one of the most important lessons you ever learn.
You might be thinking, a 40-year contract? That's a long time. Won't my insurance needs change over time? Perhaps your needs will change, which is why it is be a good idea to plan for anticipated changes.
We'll walk you through the basics of life insurance, so you can make an informed decision when securing your family's financial future.
Why is life insurance so important?
Life insurance is a financial safety net your family can rely on in the event of your death.
Paying a regular premium helps ensure that your loved ones won't have to deal with burdensome funeral expenses or, even worse, lose their home or college fund because they can no longer keep up with payments.
In fact, the earlier you get coverage, the more benefits you'll have. Not only is it more affordable at a younger age, but you'll have more options to use it. With certain types of insurance such as Universal Life Insurance (UL), the lifetime premiums also allow you to build cash value over time. These funds can be used later to buy a home, start a business, pay for college or save for an emergency.
There are also plenty of add-ons like term riders that can offer you extra protection for a certain amount of time to meet your changing financial responsibilities.
Purchasing life insurance has another unexpected benefit: Starting with you, it helps lay the groundwork for financial responsibility and stability so that every new generation will know how important it is to protect their families.

Top five reasons people aren't properly insured:
"It's too expensive." "There are too many options." "The entire process is complicated." "I don't need it, that's what I have an emergency fund for." "I'm too young."
These are some of the misconceptions that keep people from getting the protection they need. At Legal & General America, we're on a mission to debunk these common myths, and share the news with millions of uninsured Americans that it's easy to get the reliable and affordable life insurance you need to protect your family.
Who needs life insurance?
Single people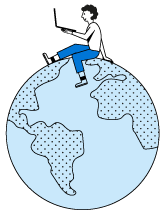 Life insurance is often associated with couples and children, but it offers the same benefits and peace of mind for single people. Life insurance is a responsible way to protect your loved ones from being burdened with bills that can extend for years after you've passed away.
Making it real: Take care of the people who took care of you.
Nick Olson is on top of the world. He's the first in his family to graduate from college, he's got his first real job and he traded in his clunker for a new ride. He also has some hefty student loans, credit card debt, and a new car payment. So he took the notion of "adulting" to the next level — and bought a term life policy to financially protect the family who supported him for his first 23 years of his life.
Maybe you provide for your parents, your grandparents, or children in your family like little cousins, nephews or nieces. If you also named them as your beneficiaries, the death benefit can help cover living expenses after you're gone.
Alternatively, if you're thinking of starting a business with someone else and you need funds, you'll probably be required to bring proof of insurance in order to secure a loan.
If you already own a successful company, this arrangement would allow your loved ones to be compensated for lost income, while also guaranteeing the survival of the enterprise.
It's also just as important to prepare for end-of-life expenses at an early age. Few young and healthy people think of this scenario, but an accident or terminal illness can strike at any time. Life insurance will give your family the chance to spend time with one another and celebrate your memory instead of worrying about funeral costs.
Married couples
When it comes to marriage, buying life insurance might be the ultimate act of love towards someone who now financially relies on you and with whom you share debt.
By building life insurance into your budget ahead of time, you'll be able to better plan for future expenses, and allocate enough resources to raise children, pay mortgages, car loans, etc.
Get clear on how much coverage you'll need in order to replace a lost income and choose a policy that matches your needs. The goal is for your partner to be free of any major debt in the case of your death.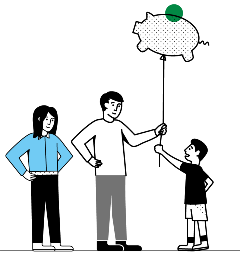 Parents
With most children nowadays still living with their parents well after turning 18, parents should expect to have a dependent for at least a couple of decades.
Caring for a child, however, can leave little room for researching life insurance. If possible, buy your policy before you have children or in the early phase of pregnancy. This will ensure that rates don't go up as a result of unexpected complications and the soon-to-be mother is covered during the birth. The application process can take up to a month or more and, ideally, your policy should be active by the time the baby is born.
Even if you're just planning to have a child or maybe you're considering adopting, there's tremendous value in purchasing life insurance early, while you can benefit from lower premiums.
If you're married, your spouse should also consider getting insured, so a tragedy won't completely turn your life upside down. What if one of you is a stay-at-home parent? Losing that person could mean losing childcare, as well as valuable assistance with cooking and cleaning. The consequences could place a huge mental, physical, and financial strain on the surviving parent.
Single parents have an even bigger responsibility to protect their children's financial stability. Even if you have supportive family members ready to pitch in, you'll want to take every precaution so that your kids live a comfortable lifestyle.
Whatever your scenario, you'll want to get a policy that covers you until you're financially secure enough to mitigate debt and provide for your children.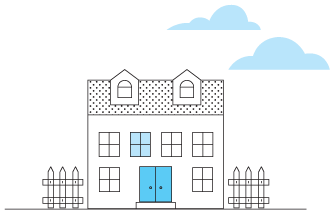 New homeowners
When you commit to a 15-year or 30-year mortgage, you need to factor in that you might not live long enough to pay it all off.
Who will take that financial hit?
A cosigner is most likely someone close to you like a spouse or a parent. Life insurance can remove this burden from their shoulders if anything happens to you, so they can afford to raise children or retire in without any looming debt.
Many new homeowners think that the life insurance policy they may have through their jobs will suffice. The truth is that those policies come with certain limitations. For example, if you leave your job, you can lose that life insurance, and, consequently, coverage for large investments like your house or future college savings.
Empty nesters/retirees
With kids out of the house, it's time to enjoy life on your own terms. This is an important time to protect everything you've built so far and even help your adult children.
Shifting job markets and the rising cost of living might delay your children from reaching financial independence as quickly as expected. Your life insurance policy proceeds could go towards a down payment for a house, a degree or large debt payments to help them start out on the right foot.
Even if your children have done well for themselves, you still want to guard your spouse against any costly repercussions of you passing away like funeral expenses, mortgages and credit cards.
Many married couples tend to plan out retirement together. If that's your situation, life insurance could enable your spouse to live comfortably after you'll stop contributing to that shared retirement fund.
Life insurance is a simple, affordable way to shield your family even when you've passed away.
Isn't life insurance expensive?
Actually, it may not be as expensive as you think. According to a recent study by LIMRA, consumers tend to think that life insurance costs are nearly three times higher than they actually are.
In reality, coverage can be extremely affordable. At Legal & General America, we provide life insurance starting around $8 a month to ensure that most everyone can afford protection.
What types of life insurance are available?
There are two main types of life insurance. Let's take a closer look at both to help you get a better idea of which one might be suitable for you:
Term life insurance
This is the best option if you have a limited budget or you're looking for a temporary coverage solution, typically ranging from 10 years to 40 years. It's important to note that you'll be paying premiums only for the length of the policy. When the term ends, your payments also end, along with your coverage. That means your beneficiaries would be entitled to receive a payout only if you pass away during the time your policy is active.
A term life insurance policy is a great choice for most people and may be able to be converted to permanent life insurance. At Legal & General America, we take pride in the fact that no other carrier offers more term life insurance options than we do.
Permanent life insurance
With this type of insurance, you are entitled to coverage for life, as long as you continue to pay your premiums and the policy remains in force.
Prolonged peace of mind is the biggest reward of having permanent life insurance. Flexibility is the second. You may even be able to opt for premium payments and adjustable death benefits that better accommodate your needs.
Older adults with grown children, business owners or anyone who like the option of a policy with a cash value will benefit from this type of insurance.