The gift of life insurance for your loved ones
There's nothing like a thoughtful gift to make others feel seen and appreciated. When it comes to our family members, our desire to see them thrive knows no bounds. Graduation, a wedding, or a new home is an opportunity to give a unique gift that comes with a promise to support the future. The gift of life insurance.
At Legal & General America (LGA), we think giving someone a life insurance policy is a great way of saying, "your life is precious and I want to help protect it." Today, we'll explore ways to give life insurance, and reasons why coverage is a great gift.
Can you give life insurance as a gift?
You can gift a life insurance policy to another person, but there are some things you'll want to know first. In some instances, you can buy life insurance to cover another person's life. You can also transfer your own policy to them, or name them as a beneficiary on your policy as a gift.
Let's look at these options a little closer:
Buying a policy to cover another person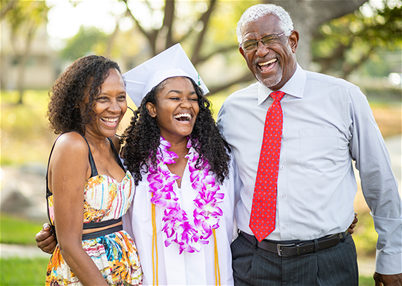 A life insurance company will only allow you to buy protection for someone whose passing will have a direct impact on you, such as a relative, a romantic partner or business associate, etc.
If your gift is for a young person, you'll need to provide their personal information such as name, date of birth, address, and Social Security number. Your responsibility is to make regular premium payments to keep the policy active until the child reaches adulthood. After that, you can transfer ownership of the policy to them or continue to take care of the policy for them with their permission.
At LGA, child riders can be added to your term policy to cover your children from as early as 15 days old to 18 years. Coverage can last until the policy anniversary nearest the insured child's 25th birthday. At that time you may wish to convert the rider to a policy for the child.
If your recipient is a grownup, you'll need their consent to buy protection. Since the owner and the insured don't have to be the same person, you can offer to pay for their monthly premiums, throughout the duration of the policy. The beneficiary of their life insurance can be anyone they want: children, parents, or yourself. It's not uncommon for parents to be both the owner and the beneficiary of their adult child's life insurance. Our term policies can be issued for grownups aged* 20 to 75, and our universal life policies can be issued for those aged* 20-85.
*age nearest birthday.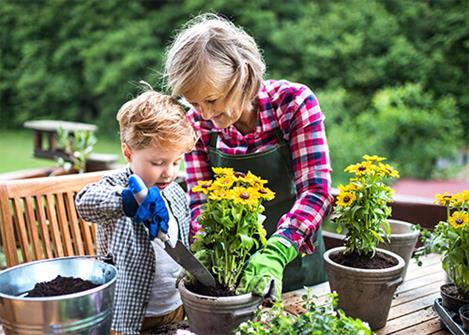 Transferring ownership of your life policy
This entails making another person both owner and beneficiary of your policy. When you pass away, the new owner will receive the full cash payout. Transferring ownership usually happens with permanent policies, such as universal life (UL) insurance. It's important to mention that you may need to keep contributing with premiums after the transfer, to maintain the policy in force. You'll want to talk with your insurance advisor about the transfer details of your policy.
Naming beneficiaries on your life insurance
In this scenario, you remain the policy owner and your gift recipient becomes the beneficiary of your death benefit. You can name more than one person as your beneficiary, so this may be a nice way to give a gift to your children or grandchildren. Keep in mind that gifts like these may have tax implications.
Benefits of giving someone a life insurance policy
Life insurance coverage is a gift that keeps on giving. Here's a list of ways you can transform someone's life by gifting them a life insurance policy:
Financial protection. By purchasing life insurance for a child or a grandchild, you provide coverage that protects them financially. They'll be covered now, regardless of any potential health changes that may prevent them from qualifying for protection later in life. Your gift will allow them to live their lives to the fullest and maintain a policy.
Lower rates. Premium rates may never be lower for young people, as initial policy costs can increase, on average, 10% with each year that passes. Locking in a rate early provides an opportunity for savings over their lifetime.
Opportunities for the future. The life insurance death benefit can be used for any purpose. A beneficiary can choose to cover college tuition payments and graduate debt-free, pay off their mortgage early to reduce their financial strain, or spend it however they wish.
A lesson in financial responsibility. Life insurance can help you solidify your children's or grandchildren's financial education and show them how to plan for the unexpected.
Peace of mind for dependents. If the recipient of your gift has a spouse, children, business associates, or others who rely on their livelihood, the gift of life insurance could help them set worries aside. They'll find comfort in knowing no matter what happens to them, the ones they love will have financial protection.
Leaving a financial legacy. As long as you continue to pay the policy premiums, the life insurance policy you purchase for yourself is creating a financial legacy for your family. It's a sure way to help kids or grandchildren get ahead in life and support them even if you won't be there to celebrate certain milestones.

Buying life insurance for a child is pretty straightforward for parents, and since grandparents are considered extended caregivers, many states will allow them to purchase a policy without the parent's consent. However, rules vary by insurance companies and we recommend letting the receiver of your gift know what to expect.

Ready to give the gift of life insurance?