How to choose a life insurance beneficiary
Buying a life insurance policy can be the ultimate expression of caring for others. After all, the main purpose of it is to provide financial protection for loved ones after you are gone. As important as securing a life policy is, it's just as critical to properly document whom you will name as your beneficiary.
Answering your top questions about who gets the life insurance payout.
What is a life insurance beneficiary?
The beneficiary of a life insurance policy is the person(s) or entity that will receive the death benefit payout after you pass away. An entity can be defined as a charity, school, business or some other type of organization. It is perfectly acceptable to have more than one beneficiary share the proceeds of a life insurance policy and many people take this approach.

Who should I name as my beneficiary?
Typically, the life insurance policy owner names a person who depends on them financially as their beneficiary. A great example of this would be a spouse, parent or child(ren). Technically speaking, anyone can be named by the owner, you may even choose to leave money to a non-profit organization or other worthy cause.
Let's take a look at some options for who can be a life insurance beneficiary:
A spouse
This is the most common person chosen as a beneficiary. Losing a spouse can have a dramatic financial effect on a family, so many policy holders want to protect their loved ones from economic hardship. Some people may even leave money to a former partner, if there are children involved or other financial considerations.
Domestic partners
Even if a couple is not legally married, a person's domestic partner can be named as a beneficiary.
Children
Many people choose their children to be beneficiaries and that is perfectly acceptable. However, matters can get complicated if a child under the age of 18 is named as one. Should you wish to do that, seek advice from an attorney or other qualified professional on how to proceed.
Parents & siblings
People often choose their parents and siblings to be beneficiaries as well, especially if an insured's death would cause a financial hardship for these family members.
Business partners
If a business suffers a financial loss as the result of a partner or key employee passing away, it is quite common for the business itself to be named a beneficiary so it can continue to operate.
A charity
Many people find it desirable to leave some or all their life insurance proceeds to a charity or other cause that means a lot to them. This sort of financial gift will help the organization continue to do the good work that captured the interest of the insured person.
A bank
Some banks require that a life insurance policy be purchased in order to be used as collateral for a loan. This helps to protect the bank from financial loss should the policy holder pass away.
Estate or trust
There are a few legal and/or financial reasons why someone may leave their life insurance proceeds to their estate or trust. Those interested in doing this should consult an attorney or tax advisor.
What is a contingent beneficiary on a life insurance policy?
A contingent beneficiary for life insurance is the person or entity named in case the primary beneficiary is not able to collect the life policy's proceeds. An example of this would be if a spouse is named as the primary beneficiary and a child or trust is the contingent beneficiary. In this scenario, if both the insured and spouse pass away the child or trust would then be the recipient of the death benefit.
There is even an opportunity to name a tertiary beneficiary who would receive the life insurance money if the primary and contingent beneficiary could not.
Who can change the beneficiary on a life insurance policy?
Many people don't realize it, but there are three main parties of a life insurance policy; the owner, the insured and the beneficiary. Often the owner and the insured are the same person. However, only the owner of a policy can make changes to it.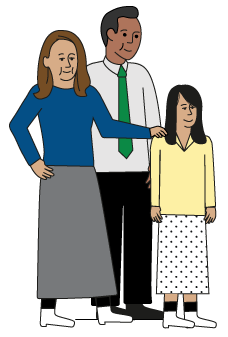 Do beneficiaries pay taxes on life insurance policies?
Generally speaking, the proceeds of a life insurance policy are not considered taxable income. However, policy owners are advised to seek professional advice on the topic.

What happens to life insurance with no beneficiary?
If a life insurance policy is truly considered to have no beneficiary, then the death benefit is paid out to the estate of the deceased.
A life insurance policy is a contract, which means the insurance company is bound to pay the named beneficiary, or beneficiaries if there are more than one. If the sole beneficiary has passed away and there are no others named, the policy is considered to have no beneficiary. If you seek to provide your family with the death benefit, not having a named beneficiary makes things more complicated.
Each situation is unique, but generally it takes longer for an estate to settle and pay out the death benefit to family members, and that payout may be subject to additional fees and taxes. This is a good reason to name a secondary or tertiary person(s).
We recommend speaking to your tax advisor about estate taxes and how they may impact your life insurance plans. Key take away: Keep your beneficiaries updated
Many people have made the mistake of not keeping their life insurance beneficiaries updated to reflect any changes that may have taken place in their lives. For example, if an insured person remarries, but leaves their former spouse as a beneficiary, the insurance company is legally obligated to send the proceeds of the policy to the ex-husband or wife.
Ensuring that your beneficiaries are set up the way you want them will avoid a lot of potential problems down the road and give you piece of mind. And, to help your beneficiary make a claim if the time comes, be sure to give them important policy information right after you name them on your policy.
We're here to help
LGA offers both term and universal life coverage that can be designed to meet your specific needs. We've got a team of licensed in-house agents ready to assist you with answers to questions about the plans we offer and how to set up your policy to protect the ones you love.

Keep reading