Why it's time to buy life insurance online
Five reasons why it's worth getting protection on the internet
Can you buy life insurance online?
If you like the convenience, privacy, and time efficiency of online shopping for your everyday needs, you'll be happy to hear that getting life insurance online is very much the same experience.
At Legal & General America (LGA), we constantly refine our processes to provide our customers with the financial protection they need. Our online application platform allows you to buy life insurance online safely and conveniently, even with the opportunity to skip the medical exam process for eligible candidates.
What used to be a complicated process that could take weeks or months, can now be completed in just a few short steps from the comfort of your own home. Whether you're looking to buy life insurance for yourself or a loved one, applying online will help save time as you secure the same high-quality, affordable coverage that you would through the traditional application process.
Top five reasons you should apply online for life insurance
Today's life insurance online application process is easier than ever! Let's take a look at some great benefits of purchasing a policy from your computer, laptop or device.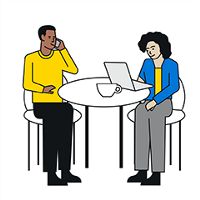 1. Save lots of time
By applying for life insurance coverage online, you are avoiding the most time-consuming part of the traditional method - the paperwork.
A digital application helps underwriters (the people who review your application) process your information much faster and with your permission, they can use other electronic records to capture any additional details that might be needed.
These sources may include pharmacy information, driving history, or data from the Medical Insurance Bureau (MIB) that contains a record of any previous life insurance applications that have been completed.
In the time it takes to drive to your favorite coffee shop and order your go-to beverage, you can have your online application complete!
2. Potential to forgo the medical exam and lab work with accelerated underwriting
While most life insurance applicants are asked to take a medical exam and have blood work completed, our accelerated underwriting program through the online application provides an increasing number of people the opportunity to be accepted quickly via the use of electronic health record technology.
Being able to qualify for a life insurance policy with no exam or lab work will be determined by your age, health status, financial and/or driving history.
Some additional great news is that should we need to look at some blood work information, our process allows our team to use any comprehensive lab data that you have completed during the past 18 months.
3. Same affordable cost
Many people assume that life insurance coverage with no exam or labs will be much more expensive to purchase. This is not true! Our term life insurance policies are priced at the same affordable rates as those issued in the traditional manner.

We offer an accelerated underwriting process. You may still need to take a short, no-cost medical exam, but the review process takes 48 hours or less.
4. Secure, private information
Traditionally, when a person applied for life insurance, you would make an appointment with a financial professional and fill out a good amount of paperwork. Since a life insurance application contains a lot of sensitive data, having that information written on paper requires a lot of time and physical security to be added in the process.
When you apply for a policy on our secure website, you can rest easy knowing that your information is safeguarded.
5. Convenience anytime day or night
When it comes to convenience, what better way to complete an application than from the privacy and comfort of your own home?
Need to apply after a long day at work or when the kids go to bed? No problem, we are ready to help. No matter the time or day of the week, our online services are available when it's best for you, 24/7/365.
We know our customers have busy lives with many responsibilities. Let us help to make the process of purchasing life insurance easy!
---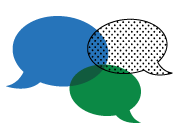 We're here for you every step of the way
Applying for life insurance online doesn't mean that you have to figure everything out on your own. If at any time that you have questions or need some additional help, our knowledgeable, licensed insurance agents are available to assist you via telephone.
When it comes to helping our customers, you can count on us to be there.
Keep reading