How term life can protect your mortgage
Your home is probably the largest investment you'll make in your lifetime. But it's more than that — your home is a safe haven for your family. If the unexpected should happen, a term life insurance policy can help your loved ones stay in your home after you're gone.

Discover how a term life policy can protect your mortgage, how it's different than mortgage life insurance, and how a policy can be useful even after you pay off your balance in full. Can term life insurance pay off a mortgage?

Term life insurance does not directly pay off a mortgage. However, the death benefit proceeds can be used to pay a mortgage if the insured passes away while the policy is active.
Term life policies provide coverage on the insured person for a specified "term" or fixed period of time. Typically, you have the option of choosing a 10, 20, or 30-year term, although a 40-year term policy is available. If the insured person dies during the length of the term while the policy is still active, the insurance company will pay a death benefit.
The policyholder, or the person who owns the policy, chooses who will receive the payout, and that person is called a beneficiary. The beneficiary can use the proceeds to pay the mortgage company.
However, term policies aren't just for mortgage protection.
Beneficiaries can use the funds to cover: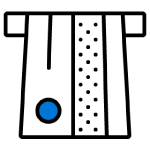 Credit Card or other debt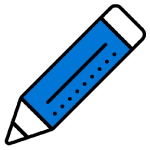 Tuition or educational expenses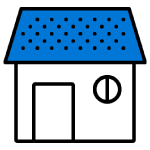 Living expenses
How does term life mortgage protection work?
Protecting your mortgage with a term life policy offers a safety net for your loved ones. Your family can use the death benefit to pay off your mortgage so they won't have to move if you pass away. Here's how it works:
Buy a term life policy for at least as much as your mortgage.
Choose a term that's at least as long as the remaining years on your mortgage.
Your beneficiary receives the policy's face value if you pass away while the policy is in force.
They choose to use the funds to pay off the mortgage.
When using term life to protect a mortgage, consider two key factors: make sure the policy value is enough to cover the mortgage balance and choose a term that's at least as long as the number of years left on mortgage payments.
While different life insurance terms are available, the 20-year term is our most popular option among policyholders. Many policies have the option to extend or renew coverage if the term expires. So, if your policy length isn't enough to cover the years left on your mortgage, you may have the option to extend your policy.
For example, suppose you insured yourself with a 20-year term life policy in 2020 and bought a house in 2021. If you chose a 15-year mortgage, your term policy can be used by your beneficiary to cover your mortgage if you pass away before paying your balance in full. But if you chose a 30-year mortgage, the 20-year term life insurance will expire before the house is paid off.
In this case, you may want to extend your term coverage or make extra mortgage payments to pay it off sooner.
Use our life insurance calculator to determine how much life insurance you'll need to cover your mortgage and protect your loved ones
Is term life insurance the same as mortgage life insurance?
No. Term life insurance and mortgage life insurance offer two different options to protect your mortgage after you're gone. So, what is mortgage life insurance? It's a type of term life policy, but is very different when it comes to:
Choice of beneficiary
Use of the death benefit
The mortgage balance
Unemployment protection
The difference is that term life pays your beneficiary when you pass away as long as your policy is active, even if you've already paid the mortgage. Mortgage life insurance only pays if your mortgage is still in existence when you die.

A standard term life insurance policy pays a death benefit to the beneficiary named on the policy. The beneficiary can then use the funds, however, they'd like — to pay the mortgage, credit card or other debts, funeral and burial expenses, or for another purpose.
You don't choose the beneficiary with mortgage life insurance. Instead, the mortgage lender is the beneficiary and receives the funds to settle the outstanding balance on the property.

You'll also notice a difference in cost. Mortgage life insurance is almost always more expensive than a term life policy.
There is one thing mortgage life insurance includes that term life doesn't offer: unemployment protection. If you lose your job, mortgage life insurance can cover your monthly mortgage payments for a certain period of time.
Mortgage life insurance won't kick in if you quit your job or if you're fired for misconduct, and coverage isn't available for self-employed individuals. But it can offer peace of mind if you lose your job unexpectedly.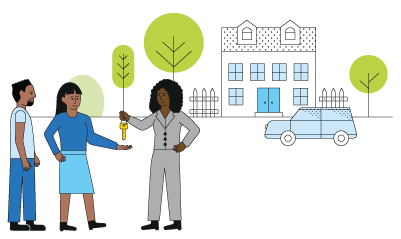 Does private mortgage insurance protect you or your mortgage?
Many homeowners purchase private mortgage insurance (PMI) when taking out a loan to buy a house. Typically, lenders require PMI if your down payment is less than 20% of the home's value.
While it is a type of insurance, it doesn't offer you mortgage protection. PMI won't cover your mortgage payments if you lose your job, become disabled, or die. Instead, it protects the lender if you default on your loan.
PMI reimburses the mortgage lender if you go into default and a foreclosure sale doesn't cover the mortgage debt in full. While your lender may require you to buy PMI, it isn't a replacement for term life insurance.
What are the advantages and disadvantages of term life mortgage protection?
Term life is an excellent option for mortgage protection.

Policyholders can benefit from several advantages:
The amount of coverage isn't limited to your mortgage balance.
The death payout remains the same for the term of the policy.
The beneficiaries can use the policy proceeds for any purpose.
The policy offers a death benefit even after the mortgage is paid off.
The policyholder chooses the beneficiary to receive the payout.
You may want your life insurance policy to protect more than just your mortgage. You choose the policy value, so your coverage can be more or less than your mortgage balance. You could even have more than one policy and "stack" them for customized coverage. By stacking policies, or riders on your policy, you could decrease the life insurance benefit over time as your mortgage balance decreases — so you're not paying for coverage you don't need.
As the policy owner, you also choose the beneficiary to receive the payout. If you're insured and pass away while your term life policy is still active, your chosen loved one(s) can use the funds to pay the mortgage or for another purpose they choose.
There are many advantages to using term life insurance to protect your mortgage. Still, it may not be a perfect solution for everyone.
Consider the potential drawbacks to buying a term policy:
The policy could expire before the mortgage is paid off.
The beneficiaries may have to move if they don't use the funds to pay the mortgage.
The policy doesn't offer unemployment protection to help cover the mortgage.
If the policy on your life expires before you pass away, your beneficiary won't get the death benefit — even if your mortgage has an outstanding balance.
Term life also doesn't offer unemployment mortgage protection. If you lose your job, you must continue to make mortgage payments.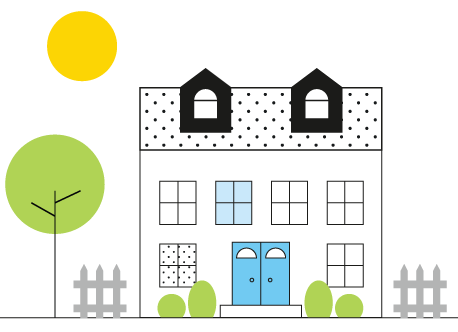 Term life after mortgage pay off
Your financial needs can change as you move through different life stages or reach specific milestones. As you pay your mortgage, the balance decreases over time and is eventually paid in full.
Luckily, a standard term policy offers more than just mortgage protection. It's a crucial piece of your future financial planning and can be beneficial even after you pay your mortgage in full.
For example, suppose you pay your mortgage off and then retire. As you live out your golden years, you might be thinking you no longer need your term life insurance policy.
However, term life serves a purpose that's greater than your mortgage. You could use the policy to protect your other assets, such as a boat or a second home.
You might also choose to convert your term policy to a permanent policy. A permanent policy will last your entire lifetime. So, no matter when you pass away, your loved ones can use the proceeds to cover your burial expenses and to care for themselves and your estate after you're gone.
A term life policy can safeguard your family
Buying a home is an exciting time and it requires many decisions. When you get mortgage protection through a term life policy, you're safeguarding your family's finances and providing for your loved ones after you're gone.
Keep reading