Guide to final expense insurance
Answers to commonly asked questions
We've answered the top 10 most popular final expense life insurance questions.
Although final expense insurance is not offered through Legal & General America, we think our customers might benefit from this information.
1. What is final expense life insurance?
Final expense is a form of permanent life insurance that generally comes with a lower coverage amount because it's designed to cover end-of-life expenses. Sometimes called burial insurance, this smaller amount of lifetime coverage allows you to lessen the financial burden on the ones you leave behind. It can be a cost-effective way to minimally protect your family during a difficult time if you don't have another type of life insurance.
2. What are final expenses?
Final expenses are costs you might incur toward – or after – the end of your life. These can include funeral costs, medical bills, and even credit card expenses.
3. How much does it cost?
How much you pay depends on a few factors, including your age, gender, smoking status, and how much coverage you need. Once your policy is in place, your premiums will stay the same even if your health changes.

Get a free term life quote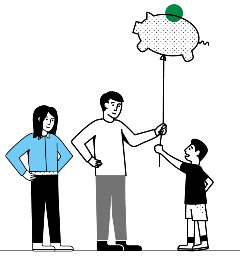 4. Does this kind of policy expire?
The short answer is no. A final expense life insurance policy is a type of permanent life insurance policy. This means you're covered until you pass away, as long as you've paid all your premiums.
5. How can the death benefit be used?
While this policy is designed to help your beneficiary pay for end-of-life expenses, they are free to use the death benefit for anything they need. Some families use the death benefit to cover medical bills and funeral costs, but others pay for expenses like trips to scatter ashes.
6. How does final expense life insurance work?
Just like any other permanent life policy, you'll pay a regular premium for a final expense policy in exchange for an agreed-upon death benefit at the end of your life. Each carrier has different rules and options, but it's relatively easy to manage as your beneficiaries will have a clear understanding of how to spend the money.
7. What is funeral insurance?
Funeral Insurance is another term for final expense or insurance that covers funeral expenses.
8. Do I really need final expense insurance?
You may not need this type of life insurance. If you have permanent life insurance in place your final expenses may already be covered. And, if you have a term life policy, you may be able to convert it to a permanent policy without some of the extra steps of getting final expense coverage. Check with an advisor to see which option is best for your personal circumstances.
9. What's unique about final expense life insurance?
Designed to cover limited insurance needs, this type of insurance can be an affordable option for people who simply want to cover funeral costs. Some policies may have limitations, so it is important to read the fine print to be sure the policy fits your need.
10. Are there any alternatives to final expense coverage?
Yes, of course. If you're looking for a permanent option, universal life (UL) insurance remains in place for your whole life, so long as you pay your premiums.
Also, many term life insurance policies come with an option to convert to a permanent policy during your lifetime. This alternative to final expense coverage provides options for additional family coverage when you need it and a smaller coverage amount when you're older.